This is how confidence feels with SPLENDOR X.
The assurance that our highly advanced BLEND X technology, featuring dual wavelengths that can be adjusted and synchronized, enables a unique, customized treatment. The exhilaration of treating more patients, quickly and more effectively. The satisfaction that no other laser hair removal system delivers such complete coverage for all skin types. The certainty of patient and provider safety, thanks to a unique integrated smoke evacuator and Dual Cooling System (DCS). The assurance that the system will deliver a fast and excellent return on investment. SPLENDOR X – it's unlike any other hair removal system in the world.
Enjoy a silky, soft body  

Enjoy a silky, soft body  

No pain or burns. No frills. Short treatments than ever

Sensitive areas with More pleasant

Sensitive areas with More pleasant

SPLENDOR X device is safer for your skin, as it is designed with smart technology to determine your skin type and provide you with greater effectiveness and results of its content. An advanced cooling technology ensures you patients enjoy a comfortable treatment.

Without traces of pens

Without traces of pens

The SPLENDOR X device provided us with invisible highlighter technology to locate the most accurate places in your body under UV lighting, and you will not have to remove the pens after each session.

Fewer sessions

Fewer sessions

Your time is precious. Thanks to modern SPLENDOR X technologies, you will need fewer sessions without frills to enjoy a silky body.
Are you a candidate?
*Splendor-x is effective for patients with BMI below 35 (no need for pinchable fat to achieve results)
SPLENDOR X ADVANTAGES
SPLENDOR X has many smart features that make it so effective hair removal solution.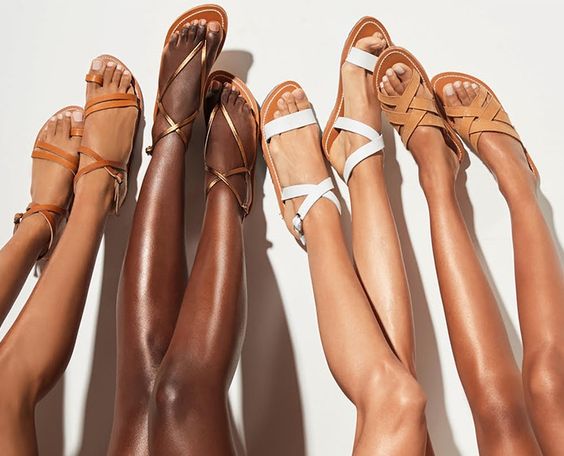 SUTADLE FOR ALL SKIN TYPES
SPLENDOR X is generally suitable for all skin tones - even dark or tanned skin - and for all body areas and types of hair.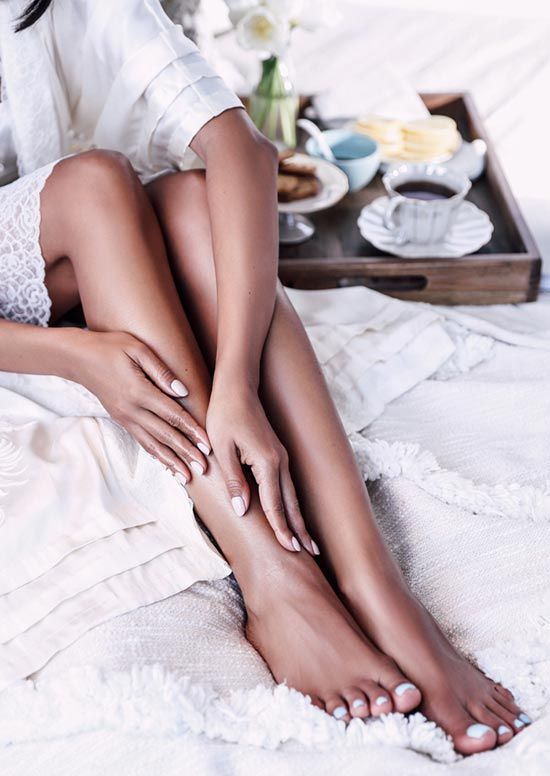 LESS SESSIONS, MORE EFFECTIVE, WITHOUT FRILLS
Powered by BLEND X technology, so it is more efficient than a single laser wavelength. Lasers are effective when hair is at the Anagen growth stage. Because not all hairs will be at the same stage at the same time, multiple treatments are needed to permanently remove any unwanted hair. A practitioner will advise on the number required.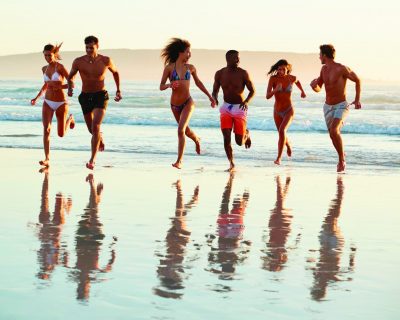 SPECIALLY FOR YOU OR HIM
The 755nm wavelength is great at treating lighter skin, and the 1064nm is great for darker skin, but BLEND Xing these in the correct amounts for your skin type – and with a choice of spot sizes - means treatment is tailored to the patient. SPLENDOR X is ideal for men, whether they are looking for a hair-free solution or suffering from ingrown hair (Pseudofolliculitis Barbae). The square-shaped spot can also follow the fine beard border for precise definition.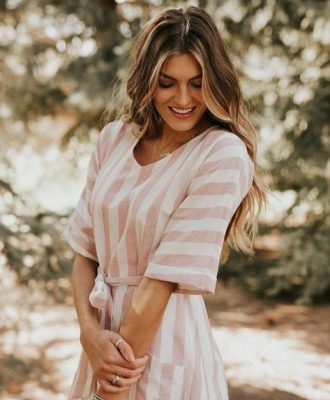 LONG-LASTING RESULTS
SPLENDOR X is the world's first Hybrid laser hair removal using an innovative combination of two wavelengths at once, the first ever square footprint, and a speed for customers to be confident they receive an effective, comfortable and fast hair removal treatment unlike anything they have ever seen from before.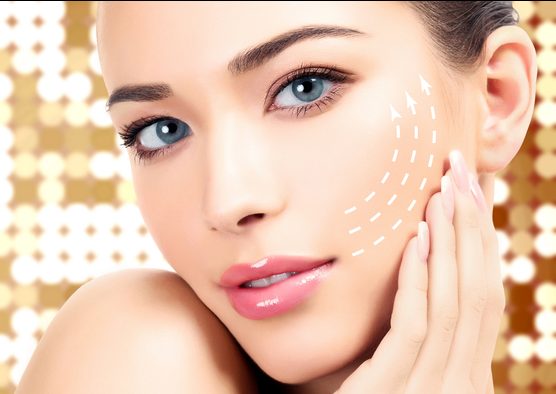 NO PAIN, NO BURNS
Features a Dual Cooling System (DCS): combining cooled air and a cooled tip to protect your skin and ensure a comfortable treatment.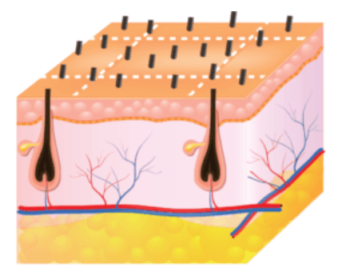 SQUARE LASER TECHNOLOGY
Traditional round shape spots can be inconsistent in coverage: if areas are missed, the practitioner has to retouch them, increasing risks of burns. SPLENDOR X features a unique square-shaped laser spot shape that safely covers every inch of skin being treated.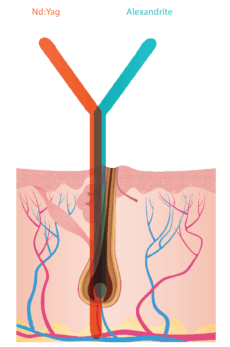 DUET LASER TECHNOLOGY
Powered by BLEND X is a unique solid-state laser system with unprecedented power, speed and coverage. The wavelength of ND: YAG and Alexandrite can be synchronized for release, in varying proportions from the designed treatment, depending on the individual's skin type, hair color and thickness, allowing safe and effective treatment. Strong, fast and versatile SPLENDOR X handles a wide range of hair removal procedures and skin conditions such as reducing wrinkles, vascular and pigment lesions. Tremendous power and unprecedented speed.
Your Splendor-x experience
Doctors
Patients
What Splendor-x users are saying
""SPLENDOR X is a safe body contouring treatment that gave me a better alternative to the invasive options, with results that are visible within 2 weeks of the first session" "
Fatimah M.
""It was really nice experience and I felt quick results and the most beautiful thing that I did not really feel any pain as people pretended" "
Mona-samy-albana
""I am in a head of the laser department at my clinic, and when we picked the device for a trial period and used it on such a case, I felt that they were simpler to experience and saw results in a very short period until I was impressed with the device and easily using it for me as a doctor Frankly I am Lumenis company on their mighty device SPLENDOR X""
Dr.lama alnasry
1-What makes SPLENDOR X™ different for Hair Removal?
SPLENDOR X is unlike any other hair removal system in the world. It is the first Nd:YAG and Alexandrite laser system to be powered by BLEND X™ technology for unprecedented power, speed, versatility and coverage rate. It is also the first fiber-delivered laser featuring a large, square spot size and an integrated plume evacuator for an unrivalled treatment experience. SPLENDOR X lets you customize hair removal and skin treatments across a wide range of skin tones, like never before.
SPLENDOR X™ is more comfortable laser hair removal than other lasers on the market. Features a Dual Cooling System (DCS): combining cooled air and a cooled tip to protect your skin and ensure a comfortable treatment.
3-How does Laser Hair Removal work?
Laser hair removal uses a laser light energy with a specific wavelength. During treatment, lasers emit energy in the form of light onto the skin. The melanin in the hair absorbs this energy and converts it into heat which then destroys the hair follicles to prevent or stop future growth. BLEND X technology harnesses the power of two wavelengths For greater effectiveness for hair-free skin. Treatment is extremely comfortable, safe and quick, with some patients noticing improvement after just one treatment.
4-Can SPLENDOR X™ treat all skin types?
Yes, it can treat all skin types safely!
5-Can SPLENDOR X™ treat blonde, grey, or white hairs?
It can not treat grey hair, nor can any laser hair removal. It can treat blonde hair with limited efficacy. SPLENDOR X™ can also treat the fine hair in advanced treatments.
6-How many treatments of SPLENDOR X™ Laser Hair Removal do I need?
Thanks to BLEND X technology, you should need fewer sessions than with a treatment using just a single laser wavelength. It blends two laser wavelengths to harness their power and unique properties - and achieve better results. Also, a single laser may not be suitable for everyone. Lasers are effective when hair is in the Anagen growth stage. Because not all hairs will be at the same stage at the same time, you'll need multiple treatments to permanently remove the unwanted hair. Your practitioner will advise you on the number required.
7-How long does it take to treat the whole body with SPLENDOR X™?
Full body treatments are generally 30-40 minutes, whereas other devices are 90 minutes to 2 hours.
8-What results can I expect with SPLENDOR X™?
How the area will look right after treatment varies from person to person. You may have some redness and swelling around hair follicles straight after. In the following weeks you will notice less hair growth as you progress through the course of your treatments. Your treatment provider will give you aftercare guidelines, especially pertaining to sun protection.
Where i can find SPLENDOR X?
| Clinic | Country | City | Address |
| --- | --- | --- | --- |
| Saudi German Hospital | Saudi Arabia | Dammam | |
| Royal Medical Complex | Saudi Arabia | Dammam | |
| Al Mana Hospital | Saudi Arabia | Dammam | |
| Al Rae Polyclinic | Saudi Arabia | Dammam | |
| Saudi Chineese Centre | Saudi Arabia | Dammam | |
| Clinic 9 | Saudi Arabia | Dammam | |
| Royal Medical Complex sheraton | Saudi Arabia | Dammam | |
| Saudi German Hospital | Saudi Arabia | Dammam | |
| Laila Al Anouzi Polyclinic | Saudi Arabia | Khobar | |
| Al Mana Hospital | Saudi Arabia | Khobar | |
| Ozone Medical Complex 1 | Saudi Arabia | Khobar | |
| Royal Medcial Complex | Saudi Arabia | Khobar | |
| Bright Medical Clinics | Saudi Arabia | Khobar | |
| Al Mana Hospital (Rakh) | Saudi Arabia | Khobar | |
| Aljazirah clinic | Saudi Arabia | Khobar | |
| Quality Healthcare Center | Saudi Arabia | َQatif | |
| Al Mana Hospital | Saudi Arabia | Jubail | |
| Ozone Medical Complex 2 | Saudi Arabia | Jubail | |
| Al Mana Hospital | Saudi Arabia | Ahsa | |
| Royal Medcial Complex (Shuhuda) | Saudi Arabia | Hail | |
| Royal Medical Complx (Montaza) | Saudi Arabia | Hail | |
| Manar Meical Complex | Saudi Arabia | Hail | |
| Lavendera clinic | Saudi Arabia | Hail | |
| Manar Meical Complex | Saudi Arabia | Hafr AlBatin | |
| Dr Zaki Clinic | Saudi Arabia | Qatif | |
| Royal Medical Clinic | Saudi Arabia | Khafji | |
| mamlakat altib Clinic | Saudi Arabia | Khafji | |
| Mazaya Lamar Medical Complex | Saudi Arabia | Rafha | |
| Mazaya Lamar Medical Complex | Saudi Arabia | Skakah | |
| The Healthy Beauty clinic (Boneeta) | Saudi Arabia | Jeddah | |
| ٍٍSmithfderma | Saudi Arabia | Jeddah | |
| Ayla Freed Clinic | Saudi Arabia | Jeddah | |
| Beauty and Care Center | Saudi Arabia | Jeddah | |
| Talal Qutub Polyclinic | Saudi Arabia | Jeddah | |
| Laser Medical Polyclinic | Saudi Arabia | Jeddah | |
| Shams Clinic | Saudi Arabia | Jeddah | |
| Alhiejn Clinic | Saudi Arabia | Jeddah | |
| ُEval clinic | Saudi Arabia | Jeddah | |
| Light Moon clinic | Saudi Arabia | Jeddah | |
| Evalase polyclinic | Saudi Arabia | Jeddah | |
| LaMera Medical Center | Saudi Arabia | Jeddah | |
| Quds Polyclinic | Saudi Arabia | Jeddah | |
| DR.Maha Dahlan Polyclinic | Saudi Arabia | Jeddah | |
| Sehaty Almotamez Polyclinic | Saudi Arabia | Jeddah | |
| Clinic Distinctive dental Shakreen | Saudi Arabia | Jeddah | |
| Ideal clinic | Saudi Arabia | Jeddah | |
| Mohamed Aljadani Polyclinic | Saudi Arabia | Jeddah | |
| Rama clinic 2 | Saudi Arabia | Jeddah | |
| Smile Stars clinic | Saudi Arabia | Jeddah | |
| BellaDerm clinic | Saudi Arabia | Jeddah | |
| ِAmanada Medical Center | Saudi Arabia | Jeddah | |
| AlEsteshari Center Polyclinic | Saudi Arabia | Mecca | |
| Awjoh Alenaya polyclinic | Saudi Arabia | Mecca | |
| Nebula dawn specialist medical complex | Saudi Arabia | Taif | |
| Roh Alshefa Medical Complex | Saudi Arabia | Medina | |
| Maan Polyclinic | Saudi Arabia | Medina | |
| Almeknan clinic | Saudi Arabia | Medina | |
| Maan Polyclinic specialist | Saudi Arabia | Medina | |
| Romooz polyclinic | Saudi Arabia | Medina | |
| Asrar Aldwaa Polyclinic | Saudi Arabia | Tabouk | |
| Alkadi Medical Center | Saudi Arabia | Tabouk | |
| Kukabat Tabuk clinic | Saudi Arabia | Tabouk | |
| Muhammad ALQadi complex | Saudi Arabia | Tabouk | |
| The Clinics | Saudi Arabia | Riyadh | |
| Kadoon Clininc | Saudi Arabia | Riyadh | |
| Kalemat Mira Medical Center | Saudi Arabia | Riyadh | |
| Dr.Saleh Alsalamah Medical Polyclinic | Saudi Arabia | Riyadh | |
| AlSobhi Medical Center | Saudi Arabia | Riyadh | |
| Lvory Lights Medical Center | Saudi Arabia | Riyadh | |
| Refresh Clinic 2 | Saudi Arabia | Riyadh | |
| First Medical Specialized Center | Saudi Arabia | Riyadh | |
| Juva Clinic | Saudi Arabia | Riyadh | |
| Tlayes Medical Center | Saudi Arabia | Riyadh | |
| ِAl Mawed medical center | Saudi Arabia | Riyadh | |
| Skin clinic | Saudi Arabia | Riyadh | |
| MAYA CLINIC | Saudi Arabia | Riyadh | |
| JosephDerm | Saudi Arabia | Riyadh | |
| Diamond Beauty Medical Center | Saudi Arabia | Riyadh | |
| Dr.Majed Almetrek Medical Center | Saudi Arabia | Riyadh | |
| ِAtlas Clinic | Saudi Arabia | Riyadh | |
| ALRAED CLINIC | Saudi Arabia | Riyadh | |
| Da Vinci Clinic | Saudi Arabia | Riyadh | |
| Adwaa Nimar clinic | Saudi Arabia | Riyadh | |
| Pearl Zone Clinic | Saudi Arabia | Riyadh | |
| BellaDiva Clinics | Saudi Arabia | Kharj | |
| Al Taawin Clinic | Saudi Arabia | Kharj | |
| medical city polyclinic | Oman | Muscat | |
| Derma care clinic | Oman | Muscat | |
| Eva clinic | Oman | Muscat | |
| Star care hospital | Oman | Muscat | |
| Arak Medical Clinics | Oman | Muscat | |
| Derma care clinic | Oman | Muscat | |
| Medical city polyclinic | Oman | Muscat | |
| Alila Clinic | Oman | Muscat | |
| Azhar cosmoclinic | Oman | Muscat | |
| Melanin medical center | Oman | Euldah | |
| Melanin medical center | Oman | bidaya | |
| yas medical center | Oman | Buraimi | |
| Majestic medical center | Oman | Sohar | |
| American Specialty Clinics | Oman | Sohar | |
| German medical center | Oman | Nizwa | |
| Bright smile dental & beauty center | Oman | Saham | |
| American Specialty Clinics | Oman | Salalah | |